How to Better Control Feed Quality in Feed Pellet Mills?
Date: 10/19/2020 08:51:38 From: feed-pellet-plant.com Clicks:
Kindly Reminder:
If you are interested in our products, Please get in contact with us
To make a profit, feed mills must not only control costs, but also produce high-quality feed pellets. How to better control feed quality in feed mills is inseparable from the knowledge of raw material nutrition.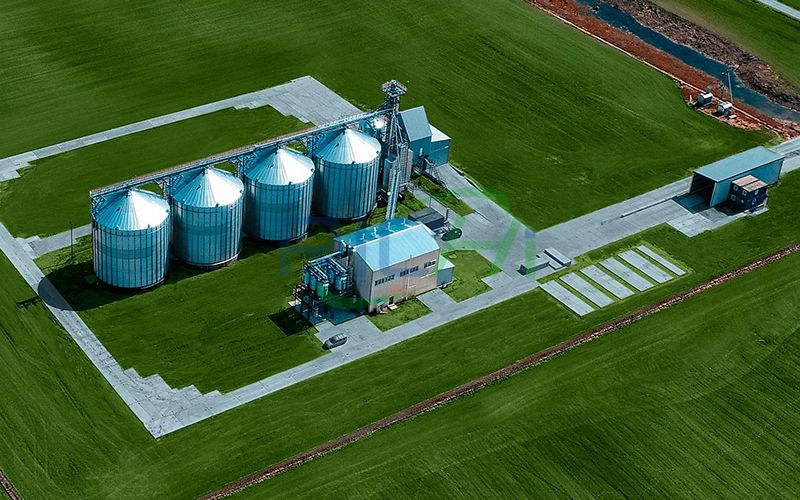 Feed Pellet Mills
New technologies can help feed producers, such as integrators, large home mixers or feed pellet mill gain knowledge over the nutritional quality of the raw materials. This knowledge can help them make informative decisions that will impact their business.
Creating the perfect ration can help propel food-producing animals towards optimal nutrition, health and production, contributing to better usage of resources and sustainability. Origin and seasonality of raw materials can have a significant impact on nutritional profiles, making it challenging to know the actual quality of the product at the moment of feeding it to the animals. This can impact the performance of the animals and/or production costs putting at risk the business objectives of company. Meanwhile, feed producers are dealing with price fluctuations of feed ingredients, due to market demands, increasing the pressure on profit margins as well.
Feed quality is key
Purchasing raw materials comes with challenges: producers need to know what they buy from a nutritional value point of view in order to optimise feed cost and performance. When a good raw material quality monitoring system is in place at producer or feed mill level, feed cost can be impacted significantly with savings between € 2 to 10 per tonne of feed on average.
Overall, the diets have not changed so much, but the inclusion of new raw materials like by-products, has introduced new opportunities as well as challenges; as their quality is also variable. All of these changes in how and where the feed is produced demands that raw materials quality has to be monitored upon arrival in an easy way and everywhere you are. Having more clarity and control over the quality of the raw materials helps producers select only the best feed ingredients for optimum performance. In other words, it is necessary to know what is being fed to the animals, instead of guessing or assuming that the quality is good enough. Any deviation from the nutrient targets specified by the nutritionist will impact the supply by underfeeding or overfeeding any nutrient. As a result, feed cost will go up or animal performance and/or health will be negatively affected. These economical losses are not perceived directly and are therefore often not taken into account.
Lab testing for feed quality monitoring: good, but takes time
Lab testing, including wet chemistry, is often accepted as one of the most accurate ways of analysing the chemical composition of raw materials. Feed mills often favour lab testing because of its rigorous approach. Batch samples of materials are tested in the lab to understand the chemical parameters of feed, such as the level of moisture, protein or starch they contain. The results enable them to monitor quality and take nutritional decisions. This testing process, however, is costly and lengthy which doesn't make it an accessible or a viable option for many farmers.
Innovations with NIR
The development of new technologies in the area of raw material feed quality evaluation allows for quick monitoring to streamline this process and make it cost-efficient. Therefore, an increasing number of producers are moving towards mobile precision feeding solutions, such as near infrared technology (NIR). NIR technology has already been identified by feed producers as an accurate and quick solution for feed and raw material analysis, providing cost-effective and easy access to real nutrient values in their purchased raw materials. The technology can be used to scan raw materials or silage and provide detailed information, comparable to traditional lab analysis, and is being used on a large scale at feed producers, integrators, and home mixing farmers. It can analyse feed samples in minutes and, through its powerful nutritional database, provide practical solutions for feed producers to optimise their ration and their business.
This means that feed producers can have more control over quality consistency, performance and costs using good quality data.
If you want to build a high-quality feed plant, not only the quality of raw materials is the key, but also the quality of the feed pellet production line equipment purchased by the feed plant. High-quality feed pellet mills and crushers have higher operating efficiency, longer life, higher wear resistance, and higher quality pellets. Richi Machinery is a professional manufacturer of feed pellet equipment. We can provide animal feed pellet production line engineering projects, including but not limited to chicken feed pellets, cattle feed pellets, sheep feed pellets, horse feed pellets, fish feed pellets, shrimp feed pellets, etc. At present, our equipment is exported to 113 countries. If you are interested in our equipment, please contact us!
The above is the article for you: How to Better Control Feed Quality in Feed Pellet Mills?. If you are interested in our products or project solutions, please contact us. We will give you the best product quality and the best price. Email: sales@cnrichi.cn
SEND INQUIRY
Here you can submit any questions and we will get back to you as soon as possible. We will not disclose the information you submit to anyone, please rest assured.
Copyright© 2021 Richi Machinery. All rights reserved. Site Map