How is the Polish Feed Industry Under Covid-19 in 2020
Date: 09/28/2020 08:58:11 From: feed-pellet-plant.com Clicks:
Kindly Reminder:
If you are interested in our products, Please get in contact with us
"Since Poland's accession to the European Union (EU) in 2004, the size of the ready-made feedstuff market increased from 5.6 million tonnes to 8.6 million tonnes in 2013, and over 11.2 million tons in 2018, i.e. it almost doubled over the last 13 years," commented Anna Zymerman, Secretary-General of the Polish Grain & Feed Chamber. "The main factor leading to the increase in feed production in Poland is a significant rise in broiler meat production in our country, mainly due to export."
Feed pellet production line in Poland has grown steadily the past few decades, driven by numerous factors, but mainly due to extremely successful poultry exports.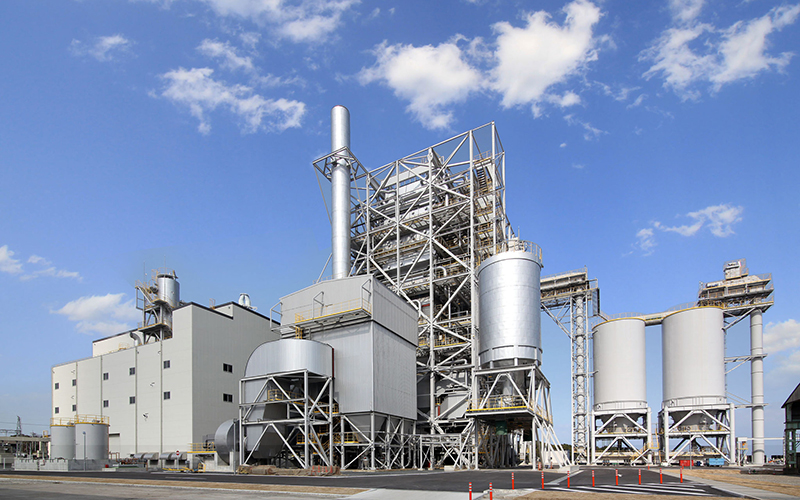 How is the Polish Feed Industry Under Covid-19 in 2020
Feed production forecast for 2020
In 2020, Polish feed production is expected to fall by around 6.6%; however, the actual figures will be available later this year, as there is still no clarity as to when the Covid-19 pandemic is going to wind down, according to Zymerman. According to the Polish National Poultry Council – Chamber of Commerce, the country exports almost half of its industrial poultry production of 2.8 million tonnes per year to 100 countries worldwide.
Impact of poultry and egg market on feed sector
The Polish feed market's price dynamics over the past few months have been following the fluctuations on the poultry and egg market. For instance, in April of 2020, the average purchasing price for broiler meat on the Polish market was PLN 3.34 ($ 0.84) per kg, 13.9% down compared to April of 2019, according to research conducted by the Polish consulting agency Crédit Agricole . The poultry feed price amounted to PLN 1.39 ($ 0.35) per kg, 3.8% lower than during the same time as the previous year." As a result, the ratio of broiler meat prices to feed prices was 2.4 compared to 2.68 in the previous year, which indicates a strong reduction in business profitability in the poultry industry on a year-to-year basis," Crédit Agricole said. "Given the conditions on the domestic and global poultry markets, we forecast that prices would reach PLN 3.75 ($ 0.94) at the end of 2020 and PLN 3.85 ($ 0.97) at the end of 2021," Crédit Agricole added.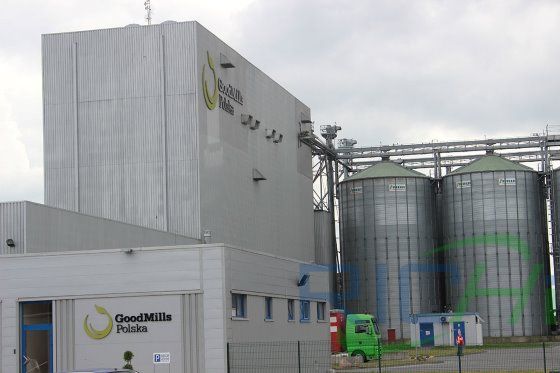 Feed mills in Poland are recovering after the pandemic
Egg markets
The picture is different in the egg segment. The average price for 100 eggs in April of 2020 climbed to PLN 30.8 ($ 7.78) per 100 eggs, 12.4% higher compared to April of 2019. The price of feed for hens has dropped by 5.9% to PLN 1.2 per kg ($ 0.3). This resulted in the profitability index improving significantly from 21.58 to 25.78, reflecting a major improvement in business profitability. The price for eggs is predicted to rise to PLN ($ 8.84) 35 at the end of 2020 and PLN 36 ($ 9.1) at the end of 2021. Profitability will be essential for poultry producers in Poland in the years to come. According to Dariusz Goszczynski, director of the Polish National Poultry Council – Chamber of Commerce, the industry is currently putting a lot of effort not only into resuming supplies disrupted by the pandemic, but also into exploring new markets in Asia and Africa. The result of that effort should to a great extent determine the future of the Polish feed industry. The industry has to be competitive in order to be more successful than its new dangerous rivals on the global market – Ukraine and Brazil, Goszczynski said.
AI and Covid challenges for feed sector
The AI epidemic cut off Polish poultry exporters from important international markets, while Covid-19 aggravated the problem, disrupting supplies within the EU. Against this background, almost all feed industry companies experienced certain problems because of the AI outbreak and a few months later, the Covid-19 pandemic. "In the initial period of the pandemic, we did not see a decrease in demand; on the contrary, customers increased orders to build up adequate inventory. We have noticed temporary problems with the supply of individual feed additives that are produced outside Europe, mainly in Asian countries due to limited or restricted production and restricted ocean shipments," commented Wojciech Zarzycki, Manufacturing Site Director of the Polish feed supplements company Adifeed. "The decrease in animal production and, consequently, the demand for feed or feed supplements was visible in Poland from end May/early June. We estimate that broiler production has been reduced by up to 20% and, as a consequence, this will translate into a decrease in sales of additives or complete feed dedicated to the poultry sector," Zarzycki said. It turned out, however, that the industry was well-prepared for the current crisis. The country's feed production is highly consolidated, and big companies have better chances of making it through the hard times without risking going down. "The consolidation in the feed industry has led to a significant concentration of production and revenues. it's estimated that around 45% of the feed industry's production comes from the five largest feed companies. The share of medium-sized companies accounts for approximately 40%, while small enterprises employing up to 50 people constituted around 14% of the sector's revenues," Zymerman said.
"Right now, it's not possible to ban the use of GM feed materials for feed production due to limited non-GM sources of those materials."
GMO feed ingredients in the spotlight
The coronavirus pandemic caught the Polish feed industry in the middle of a critical transition period. Some market participants in Poland hope that the crisis will prompt the Agricultural Ministry to delay the introduction of the ban on genetically modified (GM) components in animal feed. This is a subject of fierce discussion in Poland. The date of entry of this ban has been postponed several times until 1 January, 2013, then until 1 January, 2017, until 1 January, 2019, and finally until 1 January, 2021. Every time, this happened under the pressure of feed pellet mill, which raised concerns about a possible shortage of protein.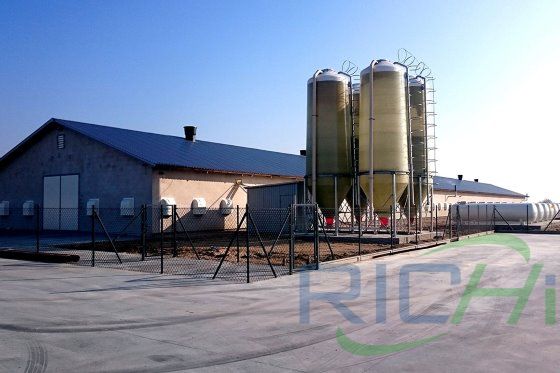 The demand for feed at poultry farms in Poland is expected to increase.
Life returning to normal
For Polish feed companies, life is returning to normal as quarantine restrictions are gradually lifted. "Fortunately, lifting country public restrictions, opening borders for tourism, resuming restaurants, and catering services hopefully will allow us to return to normal production. Nevertheless, we expect that year-on-year decline in industrial feed production in Poland may amount to about 5%," Zarzycki added.
Feed additives
The country's feed additives imports, which were disrupted during the initial period of the pandemic, are also recovering. "Due to the significant livestock number and feed production in Poland, our country is a big importer of feed additives. There are some local manufacturers; however, most of the products are coming from European and Asian feed additive producers. Our local production capacity covers internal market demand only when it comes to production of feed premixes," Zarzycki said. "In the initial period of the Covid-19 pandemic, due to the suspension of production and logistics problems, there were problems with the supply of some additives that are mainly imported from China, which increased market prices.
The above is the article for you: How is the Polish Feed Industry Under Covid-19 in 2020. If you are interested in our products or project solutions, please contact us. We will give you the best product quality and the best price. Email: enquiry@pellet-richi.com
SEND INQUIRY
Here you can submit any questions and we will get back to you as soon as possible. We will not disclose the information you submit to anyone, please rest assured.
Copyright© 2022 Richi Machinery. All rights reserved. Site Map