The Best-selling Commercial Automatic Pet Food Pellet Production Line in Iran's Pet Food Industry
Date: 03/26/2021 11:08:21 From: feed-pellet-plant.com Clicks:
Kindly Reminder:
If you are interested in our products, Please get in contact with us
Iran's Pet Food Industry
Iran, one of the biggest and most promising pet food markets in the Middle East, is experiencing an acute shortage of high-quality pet food products, as the import of foreign brands continues to be banned. US President-Elect Joe Biden may change this.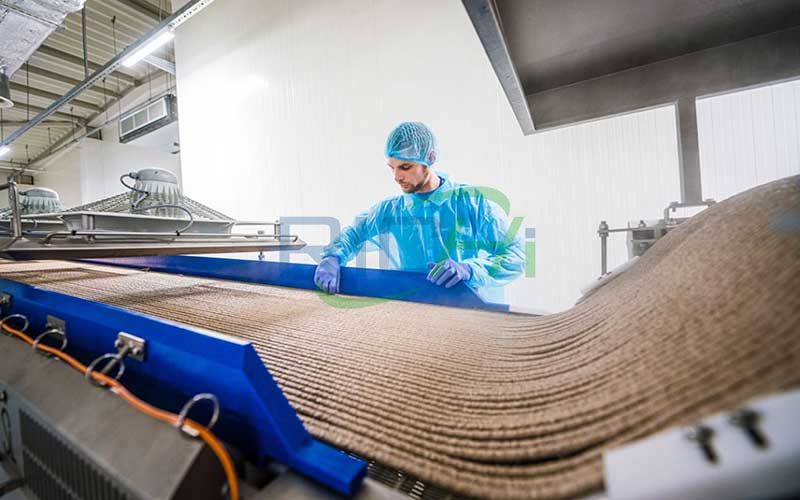 Best-selling Commercial Automatic Pet Food Pellet Production Line
Foreign brands have dominated the Iranian pet food market for many years. J.M. Vet Group was the largest importer of pet food in Iran with a market share of more than 50%, selling 1,300 metric tonnes in 2017, according to Dr Jalaleddin Mirfakhrai, director of the company. The Iran Customs Office reported that the country was importing pet food from Spain, Australia, France, Germany, the United Arab Emirates, Italy, Belgium, the Netherlands, Thailand, Turkey, and the Czech Republic. Historically, France was the biggest supplier of pet food. Agras Delic, Schesir, and Stuzzy were the market leaders in the wet segment, while Bosch-Tiernahrung was the most popular brand in the dry pet food segment. In 2025, this US$ 80 million pet food market is predicted to reach the European level of per capita pet food consumption and become the biggest market in the Middle East.
Trump administration reinstated sanctions on Iran
However, the results of the 2016 US Presidential elections brought a nightmare for Iran's pet owners. The Trump administration reinstated all US sanctions on Iran which were removed under the 2015 nuclear deal. Several hundred individuals, entities, vessels, and aircraft were put on the sanctions list, including major banks, oil exporters and shipping companies. Although the Trump sanctions did not target the Iran pet food companies directly, their impact on the local market was truly devastating.
Starting from April 2019, imports of pet food were totally banned by the Iranian government…"
Pet food imports banned
The following year, pet food, in fact, fell victim to so-called internal sanctions. According to Dr Mirfakhrai, the US sanctions caused the exchange rate of the national currency to soar. The government found itself stripped of foreign currency, so embarked on several measures aimed at decreasing imports to the maximum possible extent. In April 2019, the government divided all customs codes into 4 groups. Pet food was included in Group 4 (so-called "unnecessary goods"), all of which were technically banned from importing to Iran. Against this background, the price of imported pet food in Iran sky­rocketed, in some cases, by a factor of ten compared to early 2019. "Starting from April 2019, imports of pet food were totally banned by the Iranian government, so for more than a year the supply of pet food through legal channels like through my company was zero. There is therefore now a lack of well-known brands on the market," Dr Mirfakhrai said.
Pet food smuggling
Currently, some pet food is still supplied to Iran, but only through some smuggling channels. There was a similar picture in 2013 when the US and EU tightened sanctions on Iran and an entire cross-border industry of smuggling emerged. Cities bordering Afghanistan, Pakistan, and Turkey are believed to be the main gateways for smuggling, in both directions. Iran's smugglers export fuel – petrol and diesel – the country's main commodity, while importing a broad range of products, including pet food. "Black import remains in the market, but the main problem is a dramatic increase in prices, which is associated with the high exchange rate, and also a lack of supply through legal channels," Dr Mirfakhrai said, adding that, against this background the Covid-19 pandemic has not had much impact on the market.
Impact of Covid on pet food industry
"The pet industry is suffering greatly due to the current financial situation in Iran and the ban on the import of pet foods and accessories imposed by the government on the one hand and the US sanctions coupled with the drastic depreciation of Iran's currency against the US dollar, on the other," commented Savis Anzani, director of the Teheran-based vet clinic Persianpet. "Furthermore, a sharp decline in people's incomes due to the Covid-19 pandemic, which has forced so many businesses to shut down their operations, has had an adverse effect on the pet food and accessory business," Anzani added. However, the quarantine restrictions introduced to slow down the spread of the pandemic have affected smugglers as well. "Smuggling of goods has stopped as a result of the closure of borders since the beginning of the pandemic. An acute shortage of high-quality pet goods can be strongly felt in the market and all we have now is just low-quality, no-name products offered in different packaging," Anzani said, adding that some of those products are coming from Turkey.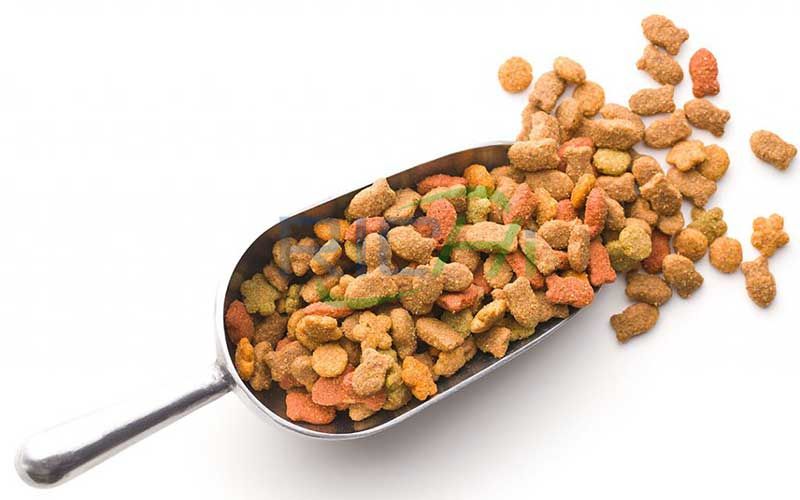 Iran's pet food production thriving
With imports still severely restricted, Iran's domestic pet food production is thriving. Many new local brands have emerged on the market over the past few months, while those already operating on the market have rushed to expand their capacity. "The country's restriction on importing some goods, including pet food and pet accessories, introduced due to economic problems, affects our market more than the pandemic," commented Dr Nasirian, Managing Director of local pet food producer, Behin Tash Co. "Some items still come onto our market illegally, and our importers are in a bad situation," Dr Nasirian added.
Best-selling Commercial Automatic Pet Food Pellet Production Line
Pet Food Plant Processing Steps

1. Raw material reception and cleaning
Prepare all raw materials for making pet food and clean them.
2. Crushing
It guarantees all materials are crushed into required size or powder.
3. Mixing
Mixing process is a key process in pet food production. The basic process is to weigh the raw materials in different weight according to fomula, then pour them in the crusher to decrease size, and later all materials are temporarily stored in the storage silo. Then all matrials are ready, feed them in the mixer for mixing.
4. Pet food extruding
Extruding is a heat treatment process with high temperature and in short time. It can not only reduce the degradation of food nutrients, improve the digestibility of protein starch, but also destroy the anti nutrient components and microorganism. All shapes of pet dry food such as round, triangle, flower shape and bone shape can be produced through different molds (templates) of the feed extruder machine. In pet food production, fat is usually added to improve pet food palatability, and this is carried out in conditioning process. Besides, to give different colors to pet food tablets, manufacturers usually add pigmented water in extruding chamber.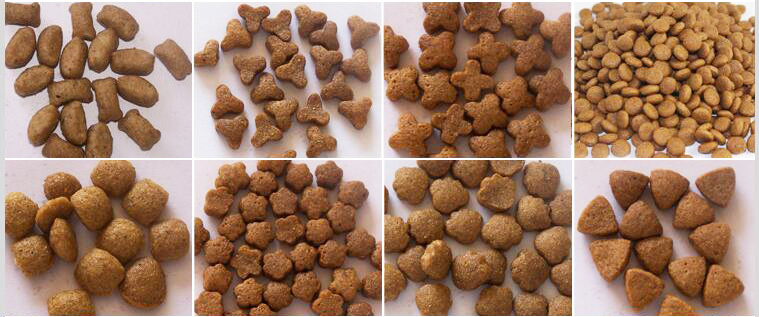 pet food of various shapes
5. Drying
The drying section is mainly used for removing water in the extruded pet food. After extrusion, the texture of the material is relatively soft and water content reaches 20~30%. After the drying process, the finished product moisture is controlled at 8%~10%, which can ensure that the material is stored in a certain period of time.
6. Oil and fat spraying
Oil and fat are the best source of energy, so 2%~40% of oil and fat can be added to formula according to pet growth needs. We suggest that the content of the fat in the formula, that is the content of the total oil in the extruder be kept within 12%. If the content of the oil is required over 12% and the firmness of the granular material will be significantly reduced. If the extruded material needs more than 12% oil content, the extra oil is suggested to be added in the way of external spray after drying. It can be used at normal pressure or vacuum spray depending on how much oil is added. The external spraying will make the pet food tablets appearance more tempting. In addition to oil, some powdered attractant is also sprayed to increase pet feed palatability.
7. Cooling & sieving
The main purpose of the cooling section is to cool the dried material from high temperature to near room temperature and take away part of the moisture content. Also, in this process, the ineligible food tamblets will be separate from eligible ones.
8. Pet food packaging
Some manufacturers package the pet food of same shapes in one bag, but some would blend several pet food tamblets in different shapes and colors together and pack them in one bag. The conventional weight include: 5kg, 1kg, 500g, 20g, and also 20-50kg large package.
Features of Pet Food Pellet Plant Production Line
1). All pet food equipments are made of stainless steel.It meet food safety require.
2). The Pet food making whole line fully continuous and automatic.
3). Richi Company provide basic animal food receip according to your require.
4). The final animal food shapes and sizes can be various by changing the extruder die.
5). Supply different size mould free for customer.
6). Packing machine could be supplied to work with the line (depend on your require).
The above is the article for you: The Best-selling Commercial Automatic Pet Food Pellet Production Line in Iran's Pet Food Industry. If you are interested in our products or project solutions, please contact us. We will give you the best product quality and the best price. Email: enquiry@pellet-richi.com
SEND INQUIRY
Here you can submit any questions and we will get back to you as soon as possible. We will not disclose the information you submit to anyone, please rest assured.
Copyright© 2022 Richi Machinery. All rights reserved. Site Map