Why choose RICHI machinery Forage Grass Pellet Machine
Date: 04/03/2020 15:28:53 From: feed-pellet-plant.com Clicks:
Kindly Reminder:
If you are interested in our products, Please get in contact with us
1. With on-site electric control cabinet,with oilidng machine.
2. Siemens motor, SKF bearing.
3. Suitable for sawdust,herbage,chrysanthemum,palm leaf,etc lightweight raw material granulating.
4. Special feeding mechanism, reliable feed evenly, specially designed for suppressing various specific gravity of 0.3 to 0.6 g/cm3 designed lightweight material granulating.
5. Feeding ground speed is adjustable, can apply various production requirements.
6. The whole machine is equipped with iron and overload protection device, give full consideration to the protection of the machine in use process.
7. The main transmission gear drive with high precision, USES the quick-release ring mould type of anchorear type, output is about 15% higher than type belt drive.
8. The machine transmission part selects Japan high quality bearing, ensure transmission efficient, stable and reliable.
9. Adopt international advanced equipment and process of processing and manufacturing of steel ring die, long service life, the final pellet is smooth, high quality.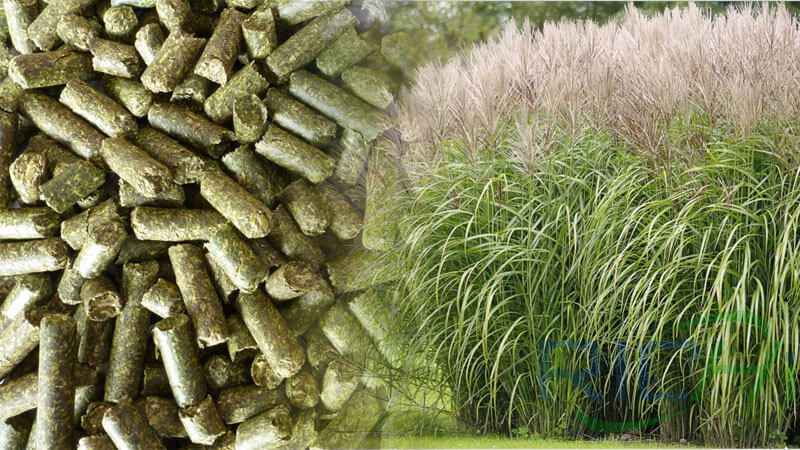 RICHI machinery Forage Grass Pellet
Advantages Of Forage Grass Pellets
Forage grass pellet is a kind of forage product which is formed by fully pulverized forage grass powder and added steam according to production requirements, fully mixed and pressed by the forage grass pellet making machine.
1. The nutritional ingredients of forage pellet feed are more diversified to meet the nutritional needs of more kinds of livestock animals.
2. It can increase the intake of ruminant livestock.
3. Improving digestibility of forage pellet feed
4. Reduce the intake time and reduce the physical energy consumption of livestock
5. Small volume, convenient for transportation and storage.
6. Effective prevention of mildew; can effectively reduce the loss in transportation.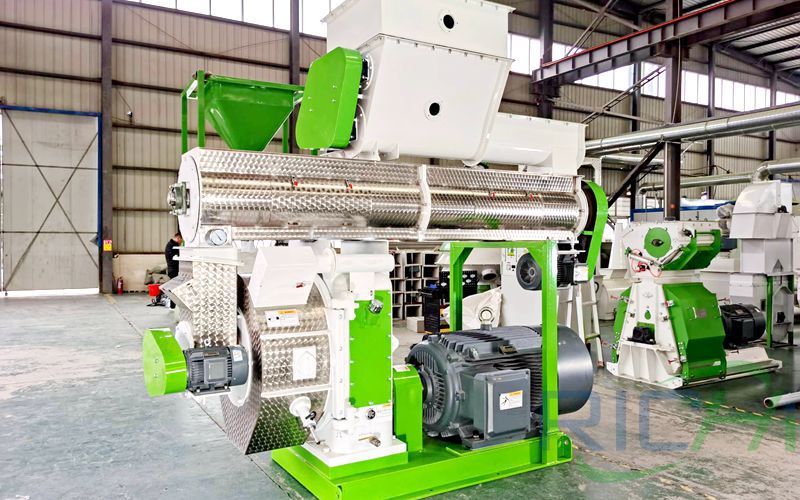 Why choose RICHI machinery Forage Grass Pellet Machine
Types of forage grass pellets
1. Pure grass pellets: Such products are usually processed from a single variety of forage grass raw material into pellet feed, such as Leymus chinensis pellet feed, alfalfa pellet feed and so on. The advantages of this kind of products are single raw material, simple production process, strong operability; but the shortcomings of pellet feed nutrients are limited by raw materials, cannot be diversified.
2. Mixed forage grass pellet feed: This kind of pellet feed is based on two or more kinds of raw materials, which is produced by a suitable proportion, such as the mixed pellet feed of Leymus chinensis and concentrate feed, the mixed pellet feed of alfalfa and caragana, the mixed pellet feed of alfalfa and straw, etc. Their advantages are to diversify the nutrition of pellet feed. It can effectively utilize forage resources and solve an effective way of insufficient forage yield in some areas.
3. Special forage pellet feed: This kind of feed is produced according to the different nutritional requirements of different livestock and livestock at different stages of development. This kind of feed can make nutrition more perfect; livestock can absorb more easily and effectively improve the utilization of feed. This kind of special mixed feed is very popular in the market and will be the main direction of forage pellet feed development in the future.
The above is the article for you: Why choose RICHI machinery Forage Grass Pellet Machine. If you are interested in our products or project solutions, please contact us. We will give you the best product quality and the best price. Email: enquiry@pellet-richi.com
SEND INQUIRY
Here you can submit any questions and we will get back to you as soon as possible. We will not disclose the information you submit to anyone, please rest assured.
Copyright© 2022 Richi Machinery. All rights reserved. Site Map