How Much Does It Cost to Invest in a Pellet Processing Plant With an Annual Output of 100,000 Tons of Cattle and Sheep?
Date: 01/21/2021 08:49:20 From: feed-pellet-plant.com Clicks:
Kindly Reminder:
If you are interested in our products, Please get in contact with us
1. Cattle and Sheep Feed Pellet Processing Plant Introduction
On-farm production of grass pellets is a relatively new opportunity for farm energy production in the northwest China. Some farmers have already taken the initiative to grow, harvest, and pelletize perennial grasses to either use on the farm or sell to others. The processes and equipment that were developed for wood pellets and feed pellets can also be used to manufacture grass pellets, even at a smaller "farm scale." In the Northeast, many farms and homes use expensive fuel oil or other nonrenewable energy sources for heat. There is a real opportunity for grass pellets to be used instead, providing affordable, renewable heat to homes and businesses. However, the on-farm pelleting opportunity is still in its infancy, and very few people use them today as a fuel.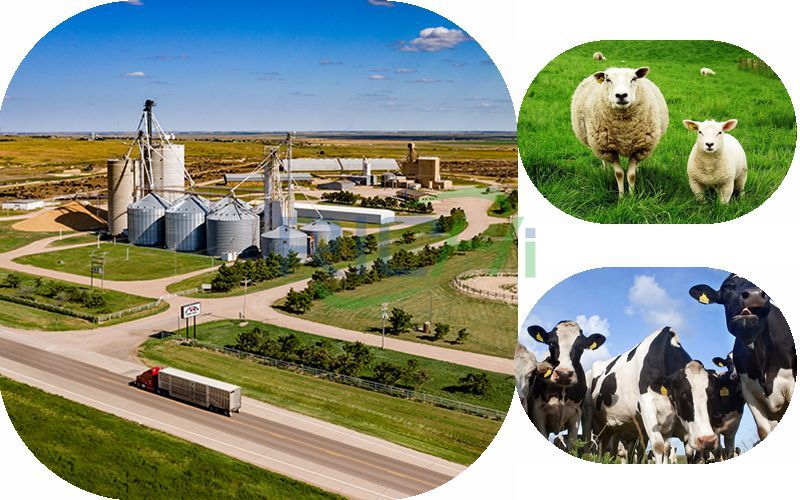 Cattle and sheep feed pellet processing plant
Many farms are well suited for producing grass pellets, especially those that have haying equipment and abandoned, marginal fields that are not suitable for food crops. In many parts of the North China, this is especially true given the shift away from grazing and the availability of degraded or low-quality land that is not suitable for food crop production. While hay equipment is widely available in the region and can be used to harvest and handle biomass grasses, specialized pelleting equipment is also needed, and the costs and the know- how related to those systems need to be understood in advance if farmers are to know whether or not grass pelleting will work for them. Early experiences have shown that pelleting is not an "automatic" process, and there are many tricks to making the process work well. Also,the economics of the operation are not always clear.
2. Cattle and Sheep Feed Pellet Processing Plant Construction
The cattle and sheep feed pellet production line established in this project produces 100,000 tons of feed and 20 tons of forage grass. This project adopts a set of domestic advanced forage production lines, including raw material receiving and storage section-raw material receiving and preliminary cleaning section-crushing section-expanding chemical section-coordinating mixing section-granulating section-finished product packaging section and auxiliary section. The main construction content includes forage processing workshop, raw material warehouse, finished product warehouse, concentrate warehouse, water supply station, boiler room, comprehensive building, etc. The total construction area of ​​the plant is 7,890 square meters.
3. Cattle and Sheep Feed Pellet Processing Plant Advantages
In 2020, the General Office of the Party Committee of the Autonomous Region and the General Office of the People's Government of the Autonomous Region "Notice on Printing and Distributing the "Opinions on Promoting the High-quality Development of Xinjiang Animal Husbandry"" (New Party Office [2020] No. 7) and "About Printing and Distributing" "Notice on the Three-Year Action Plan for the Revitalization of Agricultural and Livestock Industry in the Autonomous Region (2020-2022)" (New Party Nong Ling Zi [2020] No. 6) and other documents, will vigorously build a modern high-quality livestock product base, promote the industrialization of production and operation, and foster growth A group of leading modern animal husbandry enterprises have given policy support. Turpan 3.3 million heads/head of cattle and sheep annually Turpan's annual fattening of 3.3 million heads of cattle and sheep/standard livestock, 350,000 tons of forage grass and more than 200,000 tons of feed are needed for fattening each year, providing a broad market for product sales after the implementation of the project Market prospects. At present, most of the forage feed for cattle and sheep in Turpan is processed by farmers after being transferred from other places. The nutrient composition ratio of forage feed is unscientific, which reduces the feed-to-meat ratio and increases breeding costs. Therefore, the project meets the development requirements of the national forage industry and local actual needs, reduces the breeding costs of farmers, increases the economic benefits of breeding, and promotes the healthy development of Turpan cattle and sheep industries.
4. Investment analysis of Cattle and Sheep Feed Pellet Processing Plant
The total investment is 45 million RMB, the construction investment is 28 million RMB, the interest during the construction period is 3 million RMB, and the circulating fund is 14 million RMB.
5. Layout of similar projects: There is no similar project in Gaochang District.
6. Project expectation: The construction period of the project is about 2 years. The first 2 months are the stages of project approval, land declaration, and formalities. The construction period is 15 months, and the payback period for project construction is about 3 years.
7. Service guarantee: The annual live stock in Turpan is stable at about 400,000, and the annual fattening of cattle, sheep, and pigs is about 3 million. At present, the annual planting of silage (alfalfa, Hercules sorghum, silage corn) is about 100,000 mu.
8. Processing Flow of Cattle Feed Pellet Production Line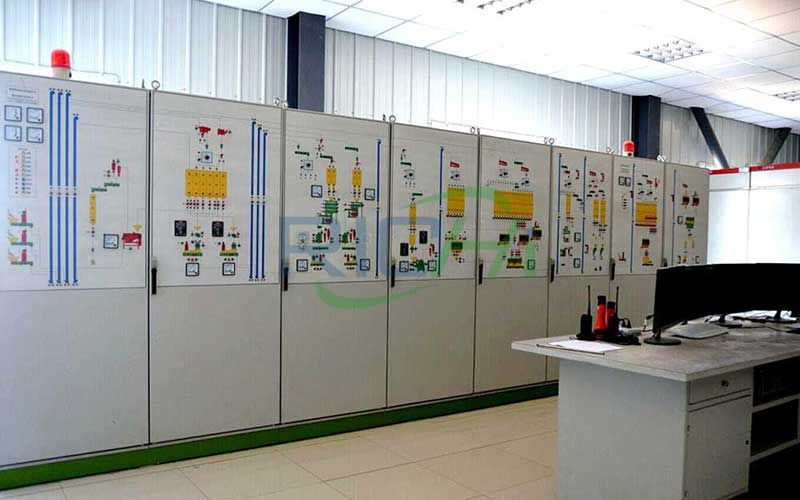 (1). Crush the hay grass into powders with a hammer mill. For making pellets, the size of raw materials should be 3-5mm. If the hay grasss are too large to feed into the hammer mill, you need a feed grinder to reduce the length to under 10mm.
(2). Dry the hay grass powders. For making pellets, the moisture content should be 14%-20%. hay grass, especially fresh hay grass, usually contains high moisture content. They need to be dried by an airflow dryer. Also, you can dry the uncrushed hay grasss by spreading them on the floor.
(3). Make hay grass pellets with a cattle sheep pellet machine. Feed the hay grass powders into the pellet machine hopper. The high pressure and temperature will mold the powders into high-density solid pellets. You can add some additives or mix it with other biomass materials to improve the molding rate or nutrition content.
(4). Cool down the pellets with a counterflow cooler. The pellets are hot(about 85℃) when they come out from the pellet machine. A counterflow cooler can lower the pellets temperature to 35℃, and increase their hardness at the same time.
(5). The cooled pellets can be packaged into bags for storage, transportation and selling.
The above is the article for you: How Much Does It Cost to Invest in a Pellet Processing Plant With an Annual Output of 100,000 Tons of Cattle and Sheep?. If you are interested in our products or project solutions, please contact us. We will give you the best product quality and the best price. Email: sales@cnrichi.cn
SEND INQUIRY
Here you can submit any questions and we will get back to you as soon as possible. We will not disclose the information you submit to anyone, please rest assured.
Copyright© 2021 Richi Machinery. All rights reserved. Site Map