10 T/H Capacity Cattle Pellet Feed Production Line Best Price
Date: 09/16/2020 09:08:02 From: feed-pellet-plant.com Clicks:
Kindly Reminder:
If you are interested in our products, Please get in contact with us
What is the cattle feed pellet production line? Can the cattle feed pellet production line only produce cattle feed pellets? of course not. The cattle feed pellet production line is a group of equipment that can produce cattle feed pellets. But not only cattle feed, but other animal feed pellets can be produced. For example, sheep feed pellets, chicken feed pellets, horse feed pellets, pig feed pellets, pig feed pellets, etc., the feed pellet machinery and equipment are the same, but the feed formula is different.
Recently received an inquiry from a customer: "Dear Sirs, Good day, we are very interesting deals with your esteemed company , please advise your best price for Cattle Pellet Feed Production line , capacity 10 t/H. Waiting your so kind response ASAP with specifications."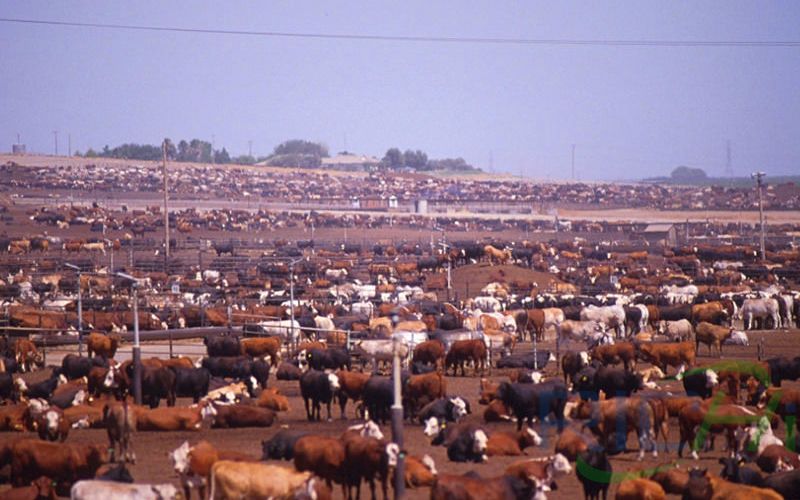 Cattle Feed Pellet Plant
If you want to know 10 t/h capacity cattle pellet feed production line best price,The premise is that we need to understand the production process of the 10-ton feed line and what main equipment is included. Does the manufacturer have similar cases for reference. Each manufacturer's quotation differs due to the brand, quality and service. We care about the quotation, but we can't just care about the quotation. We should also care more about the manufacturer, the quality of the product, the after-sales service, whether there have been similar cases, whether the manufacturer is professional, and can we get my point.
Main Machine of 10 T/H Capacity Cattle Pellet Feed Production Line
10 tons per hour feed pellet processing line is specially designed for the farm owner and large-sized feed mills, and the animal feed suppliers who firstly begins to enter animal feed production industry. he main processing flow of 10 t/h animal feed production line: raw material receiving and cleaning system, raw material crushing, batching & mixing, pelletizing, cooling, screening, packaging. This is just the general 10tph feed process, according to different feed types, different output configuration can be customized. The main equipment of a complete 10 T/H feed pellet production line includes 110kw hammer mill machine, 110kw feed pellet machine, 15kw single shaft screw mixer, counter-flow feed pellet cooler, pellet crumbler machine, box cylinder pulse dust remover, vibrating screen classifier, bucket elevator,automatic bagging system,etc.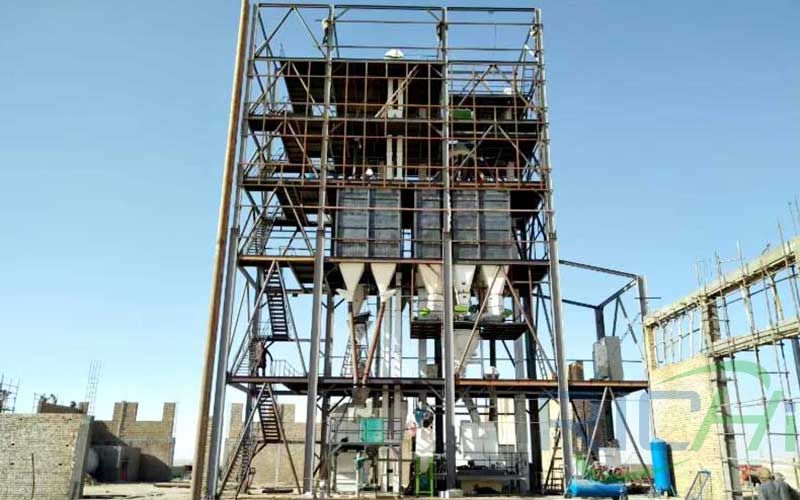 10T/H Ruminant Feed Pellet Line Export To South Africa
Name: cattle feed pellet line
Country: South Africa
Capacity: 10T/H
Date: March 30th,2018
Installation cycle: 60 Days
Feed Pellet Size: Powder and pellet, pellet size 3mm, 5mm,8mm
Workshop size(L*W*H):16m*8m*12m
Main Raw material:grass, alfalfa , corn, soybean meal
Number of installation engineers assisted by our company:2 person
The operate worker in this line:6-7 person, feed inlet * 2 person, Premix added*1 person, granulating*1person, packing system*2 person,control room*1 person
Main Machines List: 1.feed hammer mill*110KW; 2.feed mixer*1000kg/batch; 3.batching scale*1000kg/batch; 4.feed pellet machine*110kw; 5.cooling machine*SKLH20*20; 6.crumbler machine*SSLG15*150 ; 7.screen machine; 8.automatic packing machine and other equipment. It's one set full automatic control system.
The price of mechanical equipment is not as transparent as the price of daily necessities. Generally, according to your output, whether the production line is automatic or semi-automatic, and which equipment can be used or not, there will be a detailed quotation after designing the drawings. Because the price is not convenient to be published online, if you want to know the quotation, contact us and send you a quotation quickly according to your needs.
Related News
How To Calculate The Feed Cost Of Dairy Cows
How much does it cost to feed cattle Cows?
Factors Affecting the Stability of Feed Vitamins in Cattle Feed Mills
How To Build Cattle Feed Pellet Production Line To Manufacture Cattle Feed Pellets
The above is the article for you: 10 T/H Capacity Cattle Pellet Feed Production Line Best Price. If you are interested in our products or project solutions, please contact us. We will give you the best product quality and the best price. Email: sales@cnrichi.cn
SEND INQUIRY
Here you can submit any questions and we will get back to you as soon as possible. We will not disclose the information you submit to anyone, please rest assured.
Copyright© 2021 Richi Machinery. All rights reserved. Site Map