Small Cattle Feed Pellet Machine Manufacturer In China
Date: 06/28/2020 08:48:16 From: feed-pellet-plant.com Clicks:
Kindly Reminder:
If you are interested in our products, Please get in contact with us
What is a cattle feed pellet machine? A mechanical device specifically for making feed pellets for cattle. Cattle feed pelletizers are divided into flat die pelletizers and ring die pelletizers according to output. The general small cattle feed pellet machine refers to the flat die pellet machine, and the output per hour is below 1t/h.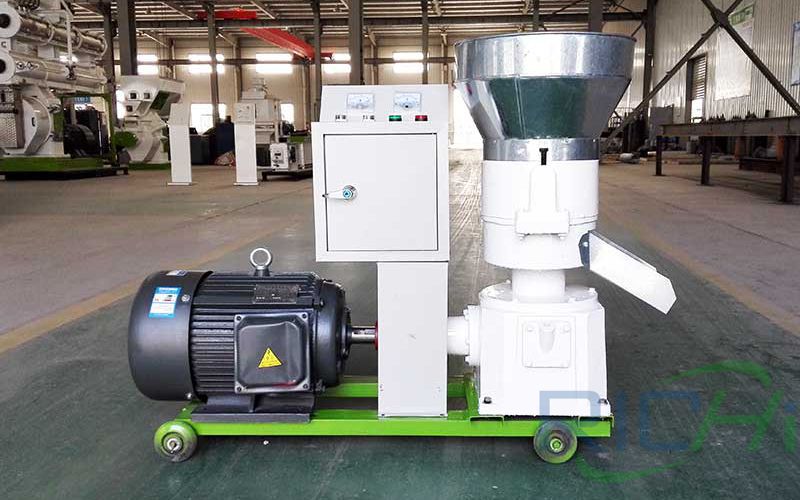 Small Cattle Feed Pellet Machine
Small Cattle Feed Pellet Features
1. Driven by electric motor makes it more energy-saving and environmentally friendly.
2. The flat die pellet mill is made of wear-resistant material thus having a long service life
3. The pelleting process is visible, so it is convenient to solve problems in time.
4. Simple structure, small area coverage, easy operation and maintenance.
5. Low consumption, competitive price and cost saving.
6. Electric feed flat die pellet mill can process various kinds of solid grain into small feed pellets for animals like cattle, sheep, chicken, rabbit, pig, etc.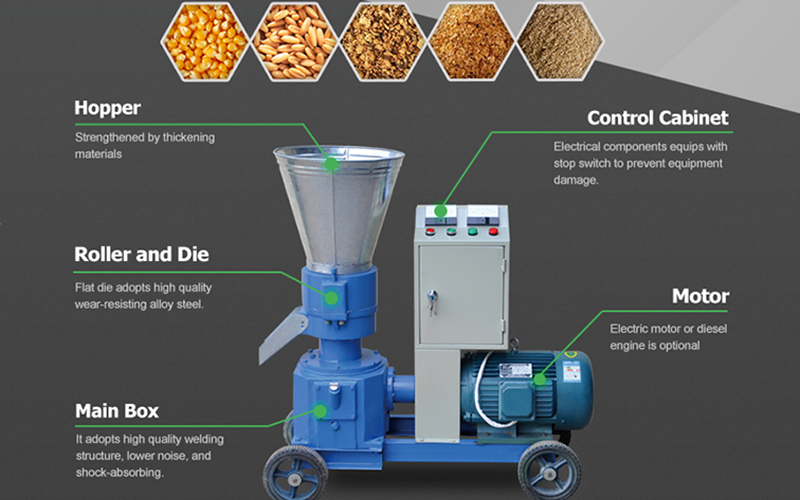 Small Cattle Feed Pellet Features
7. Less investment. simple operation, easy maintenance, high pelleting rate; Simple structure, wide applicability, cover small space, low noise
8. Powder feed. no grass meal (or little) liquid can be added for granulation. Moisture same as the raw materials, more conducive to storage.
9. Raw materials. There are more than 20 kinds of dies, suitable to make pellets from different raw materials.
Small Cattle Feed Pellet Machine Manufacturer
China small cattle feed pellet machine manufacturers prefer Richi machinery. Richi machinery started in 1995 and is a comprehensive manufacturer integrating feed pellet machinery and biomass pellet machinery. Our company equipment is also exported to more than 90 countries in the world, including Uzbekistan, Afghanistan, South Africa, Algeria, Indonesia, Canada etc. have completed the construction of multiple sets of feed equipment engineering.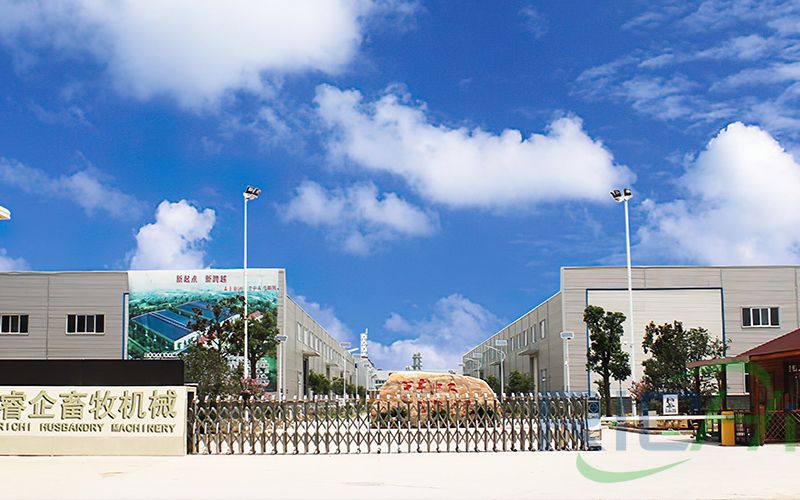 Small Cattle Feed Pellet Features
Why Choose Richi Cattle Feed Pellet Machine?
Low cost, convenient operation and maintenance
High yield, energy-saving and environmental friendly
Designed by Richi research and development team
Nearly 30 years experience in feed pellet mill manufacturing, installation and commissioning
Exported to to 70 or 80 countries around the world, including UK, Nigeria, Thailand, India, Australia, South Africa, Pakistan, Kuwait, United States, Japan, Philippines, Portugal, etc.
Technical Parameters Of Small Cattle Feed Pellet Machine
Significance Of Using Cattle Feed Pellet Machine
1. Making feed materials into compressed feed pellets can combine together all the nutritional ingredients that cattle growth needs, prevent picky cattles, in order to maximize the economic benefits.
2. In addition, making into feed pellets can also save feeds. For example, if you feed sheep with powder fodder, it is easily scattered, which can make sheep picky eaters. What's more, the wind will also blow up the powdery feed, causing waste, and the utilization rate of feed is only 92%. But if made into pellets, the sheep are not able to choose what they'd like to eat, thus the utilization rate of feed can reach 99%, which makes a 7% Utilization Rate of Feed Increase. Other cattles are the same.
3. By producing your own feed pellets with feed pellet machine, you can save a sum of money on purchasing the made-up feed pellets, and you can adjust the feed pellets components in accordance with cattle growth phases.
4. Feed pellets can save man power. For example, one worker can feed about 28 sheep with mixed feed; if with pellets feed, one worker can feed 36 sheep. So the labor efficiency can increase 28.57%
5. Feed pellets have good palatability. After processing into pellets, the feed can increase fragrance, stimulate the appetite of the cattles, increase feed comsumption, and improve the feed digestibility.
6. Feed pellets can promote the growth and development of livestock and poultry cattles. By processing into pellets with smooth surface, high hardness, curing depth, cattles love to eat, chew adequately, digestion and utilization rate is high, which promotes cattle growth and development of livestock and poultry.
7. Feed pellets have longer storage time. The powdery feed itself contains about 15% moisture, and it is easy to absorb moisture, go bad and caking, so the feeding value is decreased. After the pellet feed is processed into pellets, the moisture is partially lost, and the processed granules contained about 13% of the moisture, which accords with the standard requirements. Under the good storage conditions, the feed pellets can normally store for 3~4 months, and will not deteriorate, which is 2~3 months longer than the powder feed.
Related Case
3-4T/H Ruminant Animal Feed Pellet Line Export To Hong Kong,China
3-5T/H Ruminant Animal Feed Pellet Line Export To Indonesia
5-6T/H Cattle Feed+10T/H Chicken Feed Pellet Production Line Export To Saudi Arabia
10T/H Ruminant Feed Pellet Line Export To South Africa
If you are interested in our products or project solutions, please contact us. We will give you the best product quality and the best price. Email: sales@cnrichi.cn
SEND INQUIRY
Here you can submit any questions and we will get back to you as soon as possible. We will not disclose the information you submit to anyone, please rest assured.
Copyright© 2020 Richi Machinery. All rights reserved. Site Map