Afghanistan 10t/h animal feed pellet line
Date: 10/03/2020 08:31:48 From: feed-pellet-plant.com Clicks:
Kindly Reminder:
If you are interested in our products, Please get in contact with us
Name: Chicken Feed Pellet Line
1- Capaicty: 10Ton/hour (equal to 60,000 ton/year)
2- Destination: Afghanistan
3- Dosing system: By computer
4- Installation cycle: 40 Days
5- Workshop size(L*W*H):12m*12m*25m
6- Main Raw material:Corn, wheat,Soybean Meal, and other Grain.
7- Application: This complete set of feed pellet machine is designed and manufactured for processing both livestock and poultry food.
We signed this contract only within 30 days after communication.He compared lots suppliers, and finally he chose us because our quick response and our factory's professinal work.
Many thanks to this customer, and we will do our best to support you in future.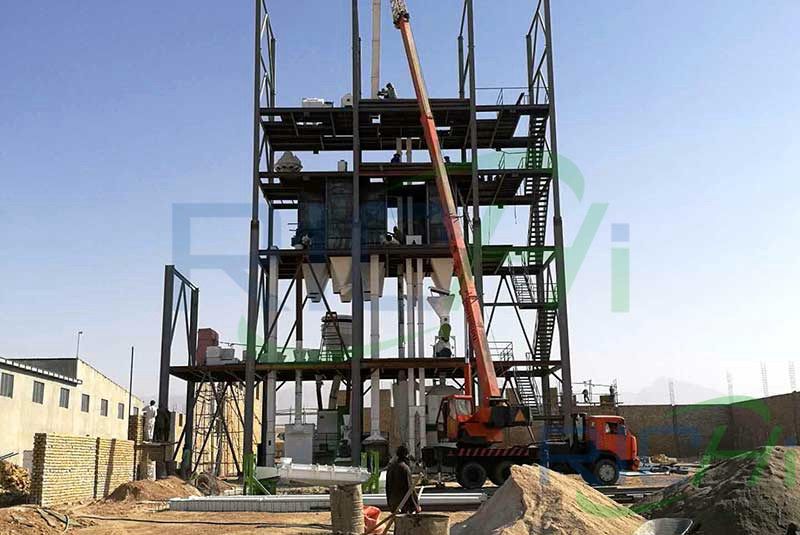 Afghanistan 10t/h animal feed pellet line
Whay Making Feed Mash Into Feed Pellets?
Feed pellets have lots of advantages when compared with powder or mash feeds, these include:
Being easier to package, store and transport.
Having a higher stability and longer shelf life
Improving feed taste thereby reducing wastage
Having a higher feed density and increasing feed intake
If you are interested in our products or project solutions, please contact us. We will give you the best product quality and the best price. Email: sales@cnrichi.cn
SEND INQUIRY
Here you can submit any questions and we will get back to you as soon as possible. We will not disclose the information you submit to anyone, please rest assured.
Copyright© 2020 Richi Machinery. All rights reserved. Site Map