South Africa 10T/H Complete Feed Pellet Production Line
Date: 05/25/2020 08:48:56 From: feed-pellet-plant.com Clicks:
Kindly Reminder:
If you are interested in our products, Please get in contact with us
This is an order from South Africa. The customer came to the factory and our sales and engineers designed the most suitable solution for them until one o'clock in the evening. Finally, they decided on the 10T/H Complete Feed Pellet Production Line.
What's more,we can construct many other feed production line,such as livestock,poultry, acqua, prawn and premix, at various scales.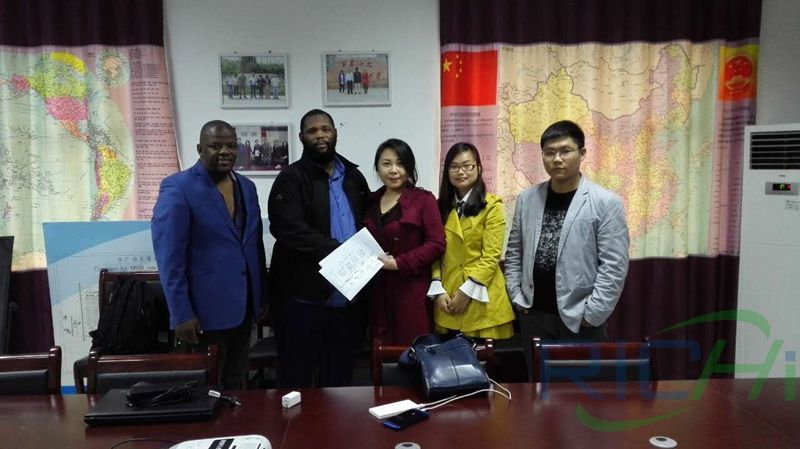 Group photo with customers in South Africa
You can customize what you need and we can supply the Professional solution for you.
Turn-Key projects And Machines For Turn-key Projects
·Livestock And lioultry Feed lilant
·Aqua Feed lilant
·Sliecial Aqua Feed lilant
·Shrimli Feed lilant
·Concentrate Feed lilant
·liremix Feed lilant
·Storage liroject
·Grass lirocessing lilant
·Biological Feed lilant
SEND INQUIRY
Here you can submit any questions and we will get back to you as soon as possible. We will not disclose the information you submit to anyone, please rest assured.
Copyright© 2020 Richi Machinery. All rights reserved. Site Map