Delivery 1-2t/h chicken feed pellet equipment to Algeria
Date: 07/08/2020 08:35:40 From: feed-pellet-plant.com Clicks:
Kindly Reminder:
If you are interested in our products, Please get in contact with us
Algeria 1-2t/h chicken feed pellet line
1- Destination : Algeria
2- Capacity : 1-2TON Per Hour
3- Pellet size : 1.0-6.0mm
4- Kinds of feed : chicken mash feed , chicken pellet feed
5- Motors & Bearings: Siemens & SKF
6- Configuration : Feed grinder, feed mixer, feed pellet mill, cooler, crumbler , screening, manual packing system.
When producing chicken feed pellets, the particle material and powder material are fed into the feed mixer separately: particle materials are conveyed by the auger to the crusher for crushing, then enter feed mixer; while powder material is directly conveyed by auger to the mixer. By mixing for 2-3 minutes, the mixed material is elevated to storage bin, and delivered by speed-adjustable auger into the feed pellet mill conditioner. After fully mixed with steam inside the conditioner, the raw material is fed into feed pellet mill pelletizing chamber for making chicken feed pellets.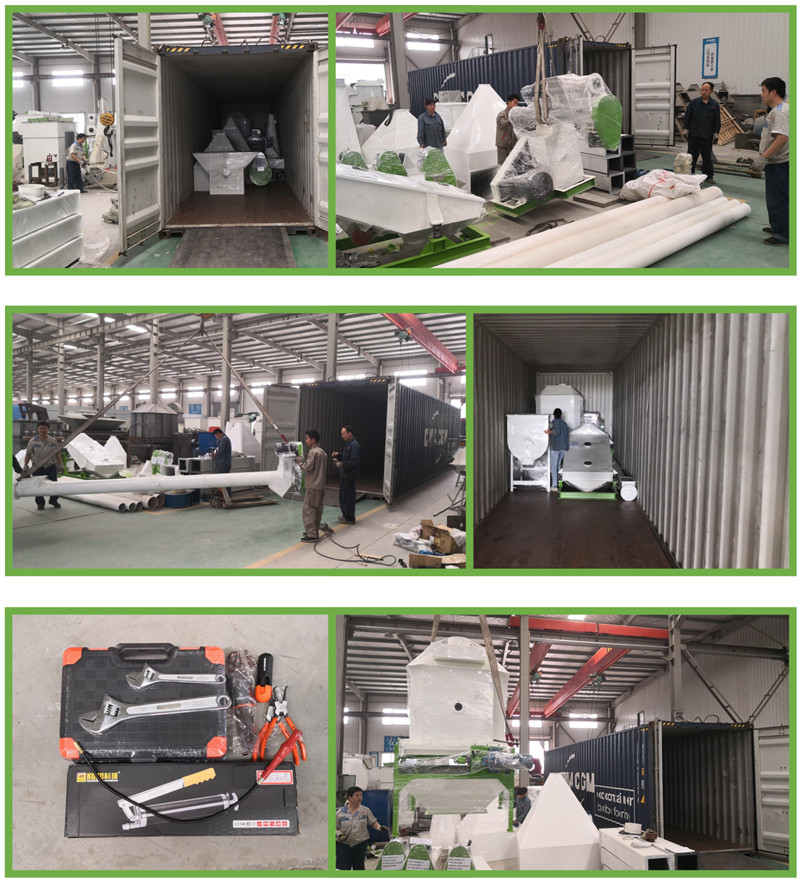 Algeria 1-2t/h chicken feed pellet line
After pelletizing, the feed pellets have high moisture and temperature, so they must be cooled down to room temperature by pellet cooler. Then go through pellets sieving machine. The feed pellets that meet requirements will be packed by feed pellets packaging machine; those too large feed pellets will be crumbled into smaller particles by feed pellets crumbler, while power will go back for reproduction.
If you are interested in our products or project solutions, please contact us. We will give you the best product quality and the best price. Email: sales@cnrichi.cn
SEND INQUIRY
Here you can submit any questions and we will get back to you as soon as possible. We will not disclose the information you submit to anyone, please rest assured.
Copyright© 2020 Richi Machinery. All rights reserved. Site Map