1.5 T/h Capacity Cattle Feed Pellet Mill And Feed Mixing Machine
Date: 09/21/2020 08:37:25 From: feed-pellet-plant.com Clicks:
Kindly Reminder:
If you are interested in our products, Please get in contact with us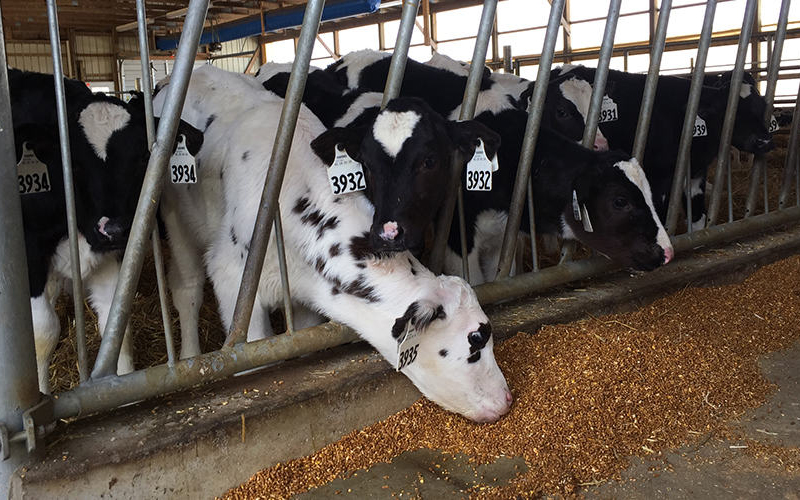 1.5 T/h Capacity Cattle Feed Pellet plant
Both cattle feed pellet machines and cattle feed mixers are essential equipment on the cattle feed pellet production line. The cattle feed pellet machine is mainly used to produce feed pellets. The cattle feed mixer needs to mix raw materials, premixes, grease and other raw materials evenly before pelleting, so as to facilitate pelleting. Yesterday we received an inquiry from a Tunisian customer who needed to purchase cattle feed pellet machines, mixers and other equipment with a capacity of 1.5 t/h. The content of the email is as follows:
"Dear sir,
We are trading company based in tunisia; our main activities are the import of animal feed equipment's for poultry and cattle.
One of our serious and reliable partners is looking for the following installations.
1 x cattle feed pellet mill press diam.520-132 capacity 1.5 t/h.
1 x pellet stabilizing cooling
1 x paddle feed mixing machine
1 x rotary sieve
1 x aspiration cyclone
Raw materiels: corn grain - soybean - wheat bran – barley
Finished product: concentrated cattle feed in bags of 50 kg.
Please send us your best and competitive price for this equipment's.
Look to hear from you soon.
Kindly regards.".
Cattle Feed Pellet Mill
According to customer requirements, we recommend MZLH520 pasture pellet machine to customers. Capacity is 1.5-2.5 t/h, Pellet Machine Power is 110/132kw. This is a mechanical equipment for making forage feed pellets for ruminants such as cattle, sheep, camels, etc. Grass materials such as grass, hay, and alfalfa can be added.According to the experiment, lambs of 8 months old were fattened with mixed forage grass pellet feed for 50 days. The average daily gain was 190 grams, and the feed consumption was 6.4kg per kg of weight gain. Using forage grass pellet feed to produce fat lambs is a feasible way to promote the development of animal husbandry both in pastoral areas and in rural areas.'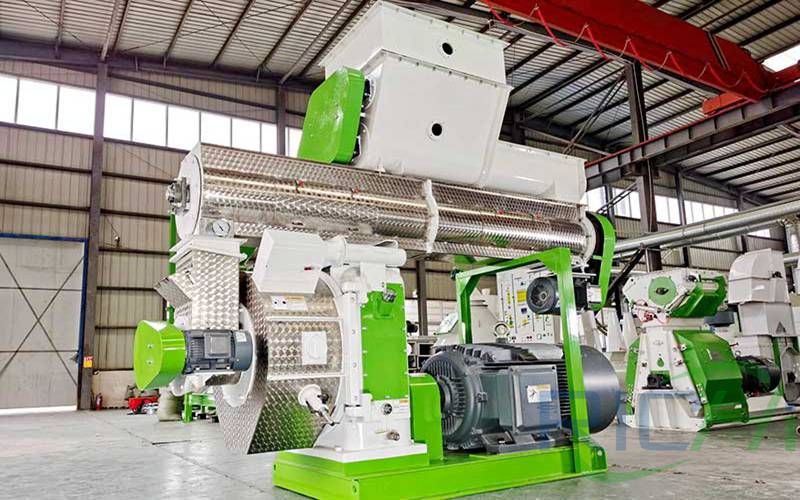 Cattle Feed Pellet Mill
Advantages Of Forage Pellets
1. The nutritional ingredients of forage pellet feed are more diversified to meet the nutritional needs of more kinds of livestock animals.
2. It can increase the intake of ruminant livestock.
3. Improving digestibility of forage pellet feed
4. Reduce the intake time and reduce the physical energy consumption of livestock
5. Small volume, convenient for transportation and storage.
6. Effective prevention of mildew; can effectively reduce the loss in transportation.
Cattle Feed Mixing Machine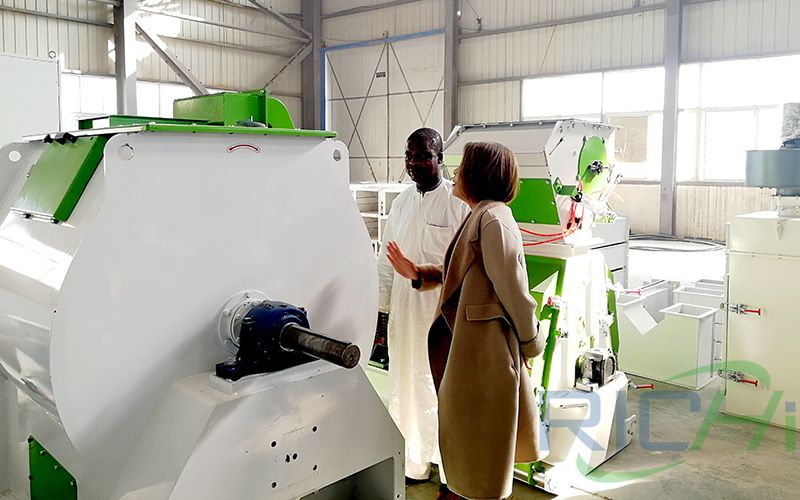 Cattle Feed Mixing Machine
Features Of Cattle Feed Mixer
The cattle feed pellets need to be mixed before pelleting, and the cattle feed mixer is necessary. There are many mixers produced by Richi Machinery: small crushing and mixing machine, slhy horizontal ribbon mixer, slhj single roller double paddle mixer.
1. double-circle paddle rotor, mixing homogeneity≥97.7% (i.e. CV≤2.3%).
2. Optimized paddle-to-wall gap and fully open discharge doors, no residue, no contamination; unique air-sac seal, no leakage; optional corrosion-resistant steel design.
3. Large access door for cleaning and maintenance, time saver.
4. Energy saving machine, tons of power consumption is only 0.3W.
5. Single shaft two layer paddle, mixing time 45-60s.
6. High evenness, mixed evenness is more than 97.7%.
7. Wide open discharge door, residual less than 0.1%.
Richi Machinery produces feed pellet machine and mixers with various capacities, as well as feed pellet production line equipment. Interested friends welcome to consult!
Related Cases
Cooperate with Uzbekistan customer for 6ton/hour cattle feed line
Cattle Feed Pellet Machine--machinery Equipment Specially Made for Cattle Feed Pellet
Factors Affecting the Stability of Feed Vitamins in Cattle Feed Mills
South Africa 10T/H Complete Feed Pellet Production Line
The above is the article for you: 1.5 T/h Capacity Cattle Feed Pellet Mill And Feed Mixing Machine. If you are interested in our products or project solutions, please contact us. We will give you the best product quality and the best price. Email: enquiry@pellet-richi.com
SEND INQUIRY
Here you can submit any questions and we will get back to you as soon as possible. We will not disclose the information you submit to anyone, please rest assured.
Copyright© 2022 Richi Machinery. All rights reserved. Site Map