Botswana 5 ton/hour Automatic Cattle Feed Pellet Mill Production Line
Date: 10/30/2020 08:58:10 From: feed-pellet-plant.com Clicks:
Kindly Reminder:
If you are interested in our products, Please get in contact with us
Q: I am in Botswana and I would like to build a fully automatic feed pellet plant to produce cattle feed pellets. The capacity range is 5 ton per hour. I see that your company has many cattle feed pellets projects, please send me products as soon as possible And video materials.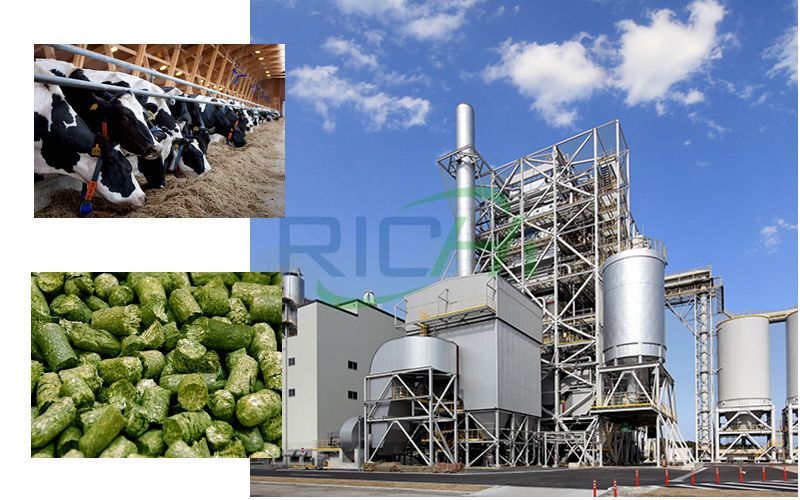 Cattle Feed Pellet Mill Production Line
A: Hello, friends from Botswana. Glad to receive your letter. Our company Richi Machinery currently exports our products to 113 countries and regions around the world. Including many cattle feed pellet production lines, chicken feed pellet production lines, poultry feed pellet production lines, sheep feed pellet production lines and so on. The design plan and price of the 5-ton automatic cattle feed pellet machine production line have been sent to your mailbox, please pay attention to check!
I. 5 Tons of Automatic Cattle Feed Pellet Production Process
1.Raw materials receiving and cleaning process,
2.Crushing process,
3.Mixing process,
4.Pellet making process,
5.Pellet cooling process,
6.Sifting process
7.Packaging process.
8.Each process is equipped with different machines such as pellet machine, hammer mill and feed mixer. And these machines group a set of animal feed processing equipment.
1. Capacity: 5-7 Ton/Hour
2. With on-site electric control cabinet, oilding machine
3. Siemens motor, SKF bearing
4. Feature: Feeder, conditioner, ring die, door are made by stainless steel. 5.Size of Conditioner: Length 2000mm* Diameter 350mm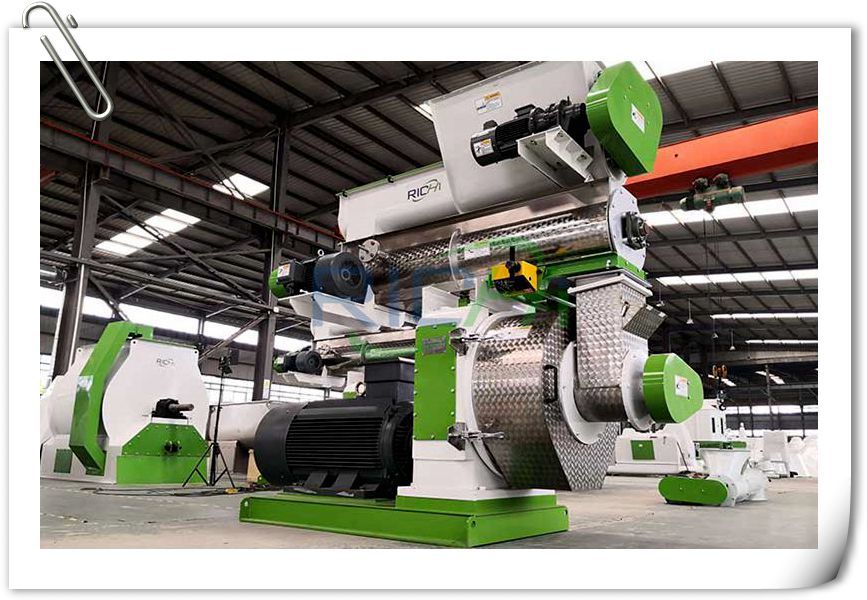 Cattle Feed Pellet Machine
6. Rang of Final pellet: 1.5-12mm
7. Ring die inter diameter: 350mm
8. Make poultry feed, livestock feed.
9. Price: 18000-36000 USD
III. Indonesia 5T/H Ruminant Cattle Feed Pellet Line
Name: Ruminant Feed Pellet Line
Country: Indonesia
Capacity: 3-5T/H
Date: April 9th,2018
Installation cycle: 30 Days
Feed Pellet Size: 6-12mm ruminant feed pellet
Workshop size(L*W*H):10m*5m*12m
Main Raw material:Straw , Alfalfa , Husk , corn , soybean meal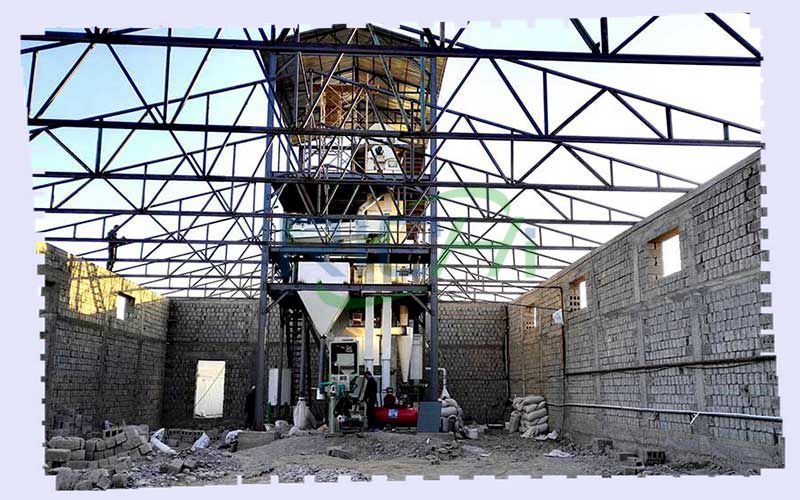 Cattle Feed Pellet Line Project
This Indonesian customer purchased a 5 tons/hour cattle feed pellet production line. Our technical team designed the plan and quotation for the customer in the first time. Our company provides drawing details is Layout of line, installation drawing of steel structure, installation drawing of equipment. During the installation process, we sent several technical and installation engineers to guide the installation, after installation and adjustment, we have trained the customer's workers how to operate. Customers are also very satisfied with our products and services.
The above is the article for you: Botswana 5 ton/hour Automatic Cattle Feed Pellet Mill Production Line. If you are interested in our products or project solutions, please contact us. We will give you the best product quality and the best price. Email: sales@cnrichi.cn
SEND INQUIRY
Here you can submit any questions and we will get back to you as soon as possible. We will not disclose the information you submit to anyone, please rest assured.
Copyright© 2020 Richi Machinery. All rights reserved. Site Map